For three generations, we've been committed to community and doing things the right way.
It was 1946. World War II had just ended when the 35-year-old, industrious, personable Dudley Greenhut set about building a general contracting firm that would become a cornerstone of the Gulf Coast's construction industry. The company he founded quickly developed a reputation for performing quality work on schedule. The reputation only grew through the years as his son, Dudley H "Bill" Greenhut, joined the company in 1971, working with and learning from his father, building the Senate and the House of Representatives office buildings for the State of Florida at the time, establishing Greenhut as an industry leader.
Under Bill's leadership, the firm moved away from "low" bid contracting and toward negotiated work. Bill offered clients a better alternative in which Greenhut managed the project and competitively bid trade packages to pre-approved, pre-qualified subcontractors. This approach was known as Construction Manager at Risk. The innovative approach proved successful and appealing to clients, as it yielded a higher quality of work than low-bid approaches.
Ryan Greenhut, the current president of Greenhut Construction Company, Inc., represents the family's third generation and continues the tradition of innovation as he leads a group of talented and professional managers and superintendents.
Three generations of the Greenhut family have shaped the culture of the company that bears their name. And that culture is built around doing quality work and standing behind it. That's why we have a relentless focus on quality control and safety. It's why we've developed a multi-faceted management system that ensures on-time delivery of a high-quality product. And it's why, in 1985, after decades of working all over the Southeast, we decided to focus exclusively on Northwest Florida. By working close to home, we can consistently deliver a product that meets our high standards.
Northwest Florida is not just where we work. It's our home. We strive to be active members of the communities we love. We contribute to the local economy by working with small businesses, minority and disadvantaged businesses and employing local residents. Outside of work, we take an active role in the community both as an organization and as individuals. Ryan, for instance, participates in several local organizations, including Rebuild Northwest Florida and Leadership Pensacola. To be a successful Florida company, we believe we must be productive members of the Florida community. We've worked very hard to be just that.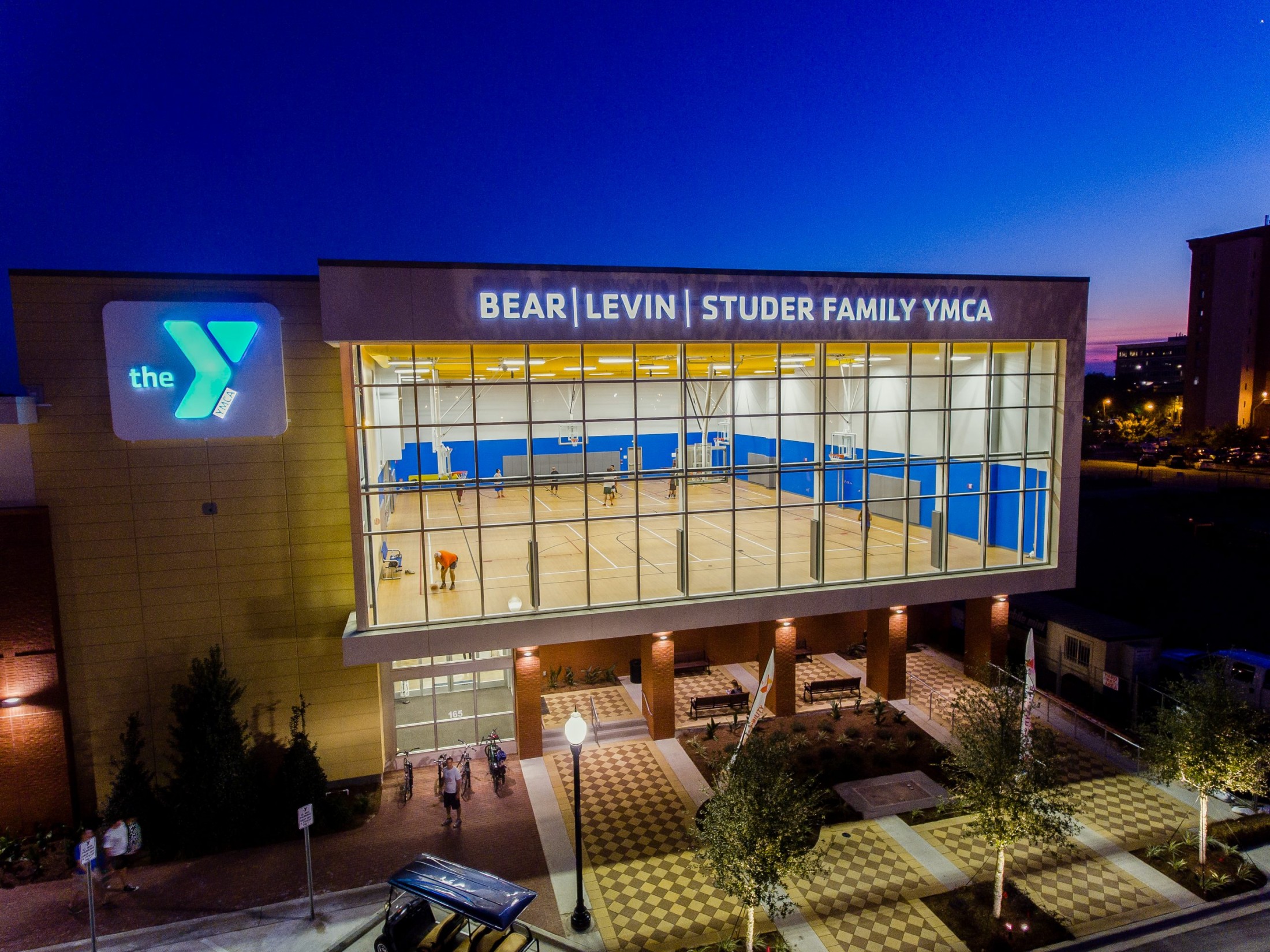 Greenhut is consistently the highest performing construction firm in the area. And that's because we employ qualified, experienced and knowledgeable staff. Few firms have been around for 20 or 30 years; we have management staff who've worked for us that long. That's experience put to work for our clients. All of our project managers have degrees in building construction, construction management or civil engineering. And they continue to pursue the latest education in safety, environmental concerns and construction technology, including obtaining LEED accreditation. That's the knowledge that sets us apart. Project managers typically handle one or two projects at a time, while superintendents handle only one. That's a focus that pays dividends on the job site. We have a large staff with diverse talents, and we diligently match each project with the right personnel to achieve the best possible results. In short, we have the best staff in the region, and we deploy them in the best possible way.